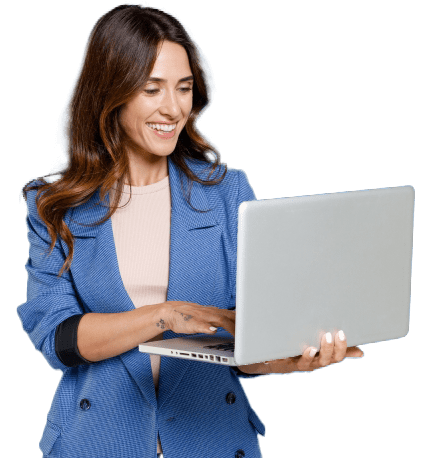 Why Addiction Rehab Aftercare is Important for Recovery
Life can be challenging after rehab, especially in the beginning.
Rehab aftercare is a vital part of effective addiction treatment. Learn more about what to expect in rehab aftercare, different types of aftercare programs, and how aftercare can help support long-term recovery.
* These fields are required
What Is an Aftercare Program?
Aftercare—also known as "continuing care"—is a post-treatment plan designed to support lasting recovery, monitor progress after a person leaves rehab, and prevent or address relapse if it occurs.1
Aftercare typically follows a more intensive level of addiction treatment like inpatient or outpatient rehab, and it helps patients build on the gains they made in those programs.
There is no predetermined length of aftercare, and the time someone spends in an aftercare program will vary based on their individual needs.
Someone in recovery might participate in aftercare for a year, while others may remain in aftercare programs throughout their lifetimes.
How to Create an Aftercare Plan
While in addiction treatment, patients will have an opportunity to work with their treatment team on creating an aftercare rehab plan. The treatment team is usually comprised of therapists, counselors, case managers, and other professionals involved in a person's care. They will help determine what the aftercare plan should entail based on the patient's specific needs.
For example, an aftercare program plan might involve:
Setting up a healthy living space at home or staying in a sober living facility.
Planning out a daily routine.
Finding 12-Step or other mutual support meetings.
Attending individual, family, or group therapy.
Following up with a primary care doctor or other medical provider.
Taking medications as prescribed.
Job training.
An aftercare plan will also include relapse prevention strategies and what to do if cravings arise or a substance relapse occurs.
However, just like more intensive addiction treatment, every patient's journey to recovery is different, and there is no one-size-fits-all approach. The most effective aftercare plans are customized to meet the individual needs of each person.
Goals of Aftercare
Every individual entering addiction recovery will have unique goals, and a good aftercare plan should be created with these goals in mind. Some general goals of aftercare include:1
Sustaining abstinence and the advances made in rehab.
Addressing relapse prevention and limiting the severity of relapses.
Building a positive support system.
Repairing relationships, finances, and other issues associated with recovery.
Finding employment and/or suitable housing.
Getting involved in meaningful and enjoyable activities.
Benefits of Rehab Aftercare
Research shows that continuing care can be an effective and important part of addiction treatment.1,2 The many benefits of rehab aftercare include:
Keeping people on track with the goals and gains initiated in rehab. Aftercare is linked to better outcomes, especially among people at high risk for relapse.1 Research shows that between 40%–60% of people recovering from addiction may relapse at some point.3 Aftercare can help people foster relapse prevention techniques and draft action plans for what to do if a relapse occurs.
Continuing support for addiction and co-occurring mental health disorders. Addiction often occurs alongside other mental health disorders, like depression and anxiety.3 Aftercare may be especially helpful for people suffering from co-occurring disorders, providing additional contact with medical providers who can monitor medications and other aspects of care.
Connecting people to extra resources and support. Many people in recovery need help improving areas of their lives that were impacted by addiction. Aftercare resources and organizations can help people in recovery resolve legal issues, find employment, enroll in education, and more.
Setting the foundation for long-term recovery. Some evidence suggests that the longer people remain actively engaged in addiction aftercare programs, the more positive their results will be. Rehab aftercare provides access to consistent support through therapy, peer-led groups, resource assistance, and more, which build the skills and community that help sustain lasting recovery.
Aftercare Treatment Programs
Types of Rehab Aftercare Programs
There are many options for addiction aftercare, such as sober living, rehab alumni programs, mutual support groups, and therapy. Each option has its own benefits and may help people in recovery in different ways. Any combination of them can be useful depending on a person's specific needs.
Sober Living as Aftercare
Finding a healthy environment to live in can be one of the biggest challenges people face during early recovery. Sober living houses are residential facilities for people recovering from drug and alcohol addiction. They provide a safe, stable, and substance-free home for those who need one.
Several studies have supported the efficacy of sober living houses in maintaining sobriety.4 Many are designed for residential living for up to a year, although some offer longer-term stays.
The structure and rules of each home vary, but all require residents to stay sober. Most sober living homes expect residents to follow curfew rules and pay certain expenses to live there.
Sober living at Greenhouse's Resolutions Arlington residence in Texas provides a balance of structure and independence. The staff may also be able to assist with job placement. Residents have daily schedules, participate in house activities, and regularly attend treatment and meetings.
Additionally, we offer financial assistance for Resolutions sober living to qualified individuals. Anyone can apply for assistance, and approval is based on several factors. To learn more and apply, visit our payment options page or call .
Rehab Alumni Programs & Support
Many inpatient and residential rehabs offer rehab alumni programs that continue providing tools and support as patients transition back into everyday life. Rehab alumni programs connect people in recovery with resources and a supportive community.
These programs offer in-person events where people can meet with others in recovery and talk about their challenges and achievements. They also provide fun weekly or monthly sober events, support hotlines, and online support through email, forums, and social media.
We offer a strong, vibrant community for our alumni. We utilize an app to keep in touch with everyone and support ongoing recovery!
Ongoing Addiction Therapy
Participating in ongoing addiction therapy after leaving inpatient or outpatient rehab can be a critical part of recovery. Therapy, which is often started during more intensive treatment, helps people address the negative thoughts and behaviors that underlie their addictions, and learn more positive ways to cope.
Continuing this deep, inner work can support long-term recovery, as people develop and implement these coping skills in real life.
Many professionals recommend that people finishing addiction rehab remain in weekly therapy sessions, and then gradually reduce sessions to bi-weekly or monthly as they become more secure in their sobriety.
Therapy can take place in an individual or group setting and may also involve a person's family. Family support after rehab can be a crucial component of recovery, as family members often experience the damaging effects of addiction alongside their loved ones.5
Building better communication and working to repair relationships can help both the person with addiction and their family take steps toward healing.
Addiction Recovery Support Programs (12-Step, AA, etc.)
Addiction aftercare often involves engagement in mutual support groups. These groups include 12-Step organizations like Alcoholics Anonymous (AA) or Narcotics Anonymous (NA), as well as non-12-Step alternatives like SMART Recovery, Women for Sobriety, and LifeRing.
These widely available and often free groups provide an opportunity for people to connect with others in recovery and discuss common experiences and challenges in a safe, judgment-free space.
Regular attendance at support groups is associated with better treatment outcomes and can increase a person's chances of sustained recovery.6
Twelve-Step programs are peer support organizations or fellowships that follow the 12 Steps to recovery originally created by Alcoholics Anonymous (AA) to help people struggling with alcohol addiction. Over the years, various groups have replicated its model and applied it to other addictions beyond alcohol. Each group is anonymous, free, and does not require a commitment to attend.
However, 12-Step groups have an inherent spiritual aspect, which can be a deterrent for some people. These individuals may be more inclined to join one of many non-12-Step alternative groups, which are tailored to people with particular ideologies or demographics.
Aftercare Support at Greenhouse
Find Expert Aftercare Programs at Greenhouse
At Greenhouse Treatment Center, aftercare planning begins on day 1 of your recovery journey with us. Our staff will work with you to create an aftercare plan that meets your needs and helps you achieve your goals. This includes connecting you with primary care and other providers who can manage any treatment medications and other aspects of continuing care.
As a Greenhouse Center alumnus, you'll be able to join our alumni group and build a community of like-minded people in recovery, while celebrating your sobriety together and sharing your challenges along the way. We offer free weekly meetings, as well as quarterly alumni events, providing consistent access to support.

In addition, Greenhouse Treatment Center's parent company, American Addiction Centers (AAC), now offers a confidential and free recovery app to support your journey after you leave our program. The app created specifically for alumni of AAC facilities helps you:
Monitor your progress in recovery.
Keep a gratitude journal.
Stay healthy through wellness challenges.
Find and watch, read, or listen to recovery-related content.
Maintain connections to other alumni.
Our alumni will receive an exclusive invitation for free access to the app by completing this form.
Whether you are nearing the end of rehab or just getting started, we're here to help. Our inpatient rehab near Dallas offers different types of addiction treatment and personalizes treatment plans to meet the individual needs of each patient.
To learn more about our programs, ways to pay for rehab, or using insurance for rehab, call us at . Our admissions navigators are available around the clock to answer any questions you may have.
You can also confirm your health insurance coverage by filling out this simple and secure .
Quality, Evidence-Based Addiction Treatment
At Greenhouse, our customized treatment plans are designed to support your recovery from the moment you walk through our doors, as you progress along the way, and long after you leave us.
Next Steps
Treatment at Greenhouse
Thank you for your feedback.
American Addiction Centers (AAC) is committed to delivering original, truthful, accurate, unbiased, and medically current information. We strive to create content that is clear, concise, and easy to understand.
While we are unable to respond to your feedback directly, we'll use this information to improve our online help.