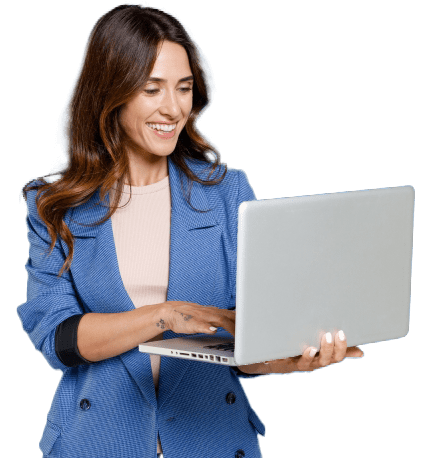 Personalized and Therapeutic Healing (PATH) for Addiction
Combined Mental Health & Addiction Treatment Program in Dallas-Ft. Worth
Learn about our PATH program for those who struggle with addiction and chronic mental illness (CMI) or check your insurance benefits for coverage of addiction treatment services.

* These fields are required
Mental Health & Addiction Treatment Program
At our outpatient rehab facility near Dallas, we welcome individuals 18 years of age and over who struggle with mental illnesses (e.g., bipolar disorder, shizoaffective disorder, etc.) that have had a profound impact on their lives.
Why Choose PATH for Addiction Treatment?
Why Choose PATH for Addiction Treatment?
Our PATH addiction rehab program—offered in both our intensive outpatient and partial hospitalization program—goes beyond the normal co-occurring disorder treatment, putting an intense focus on the treatment of chronic mental illness. While your substance use will be addressed, your time at our Arlington outpatient facility will be greatly focused on mental health education and learning new coping skills.
Tailored Skills Training
Chronic mental illness adds a new dimension to addiction treatment. Many programs are not equipped to provide specialized care for those who suffer from CMI. In our PATH program, you'll be treated by a qualified, empathetic team who understands your unique needs. In the PATH program, we design our skills training to the ways in which our patients learn best instead of relying solely on traditional methods.
As a participant of the PATH program at our rehab facility in the Dallas-Fort Worth metropolitan area, you'll take part in groups where you'll learn about issues relevant to your life, including:
Medication management.
Improving communication.
Trauma management.
Crisis management.
Emotional regulation.
Safety/suicide awareness.
Coping with chronic mental illness.
Building and utilizing support networks.
Holistic Rehab Activities
Holistic Rehab Activities
In the PATH program, you'll have numerous opportunities to give a voice to and cope with emotions that are difficult to express through activities such as:
Art and music.
Trauma-informed yoga.
Meditation.
Creative writing.
Our Dallas-Fort Worth Rehab Facility
Our Arlington Outpatient Rehab Facility
A Day in Our Mental Health & Addiction Treatment Program
A day of chronic mental illness and addiction treatment at our Dallas-Fort Worth rehab facility may include:
Process Group

With the help of a therapist, you'll process your symptoms, struggles, and emotions in a group with other patients who share similar experiences.

Skills Group

You'll learn new skills as you share within the group. All participants will learn from each other's shares.

Experiential Group

You'll work on positively handling and expressing emotions and process feelings through activities such as art, music, or yoga. Each day will include a specific trauma focus, where you'll utilize different methods to process traumatic events and share your feelings about them.

PHP Group

You'll discuss substance abuse issues and/or learn new life skills.
Personal Connection
Our PATH program is run by a dedicated therapist at our rehab facility near Dallas who you'll work with for several hours per day in groups. Instead of seeing multiple counselors, you'll have a therapist you see each day, with whom you can build a trusting and positive relationship as you work toward your goals in recovery.
People who Understand
Participants in the program benefit from receiving treatment with others who are sharing the same struggles. We strive to make the program a place where you can feel safe to share your struggles and learn/practice new skills designed to help individuals living with mental illness.