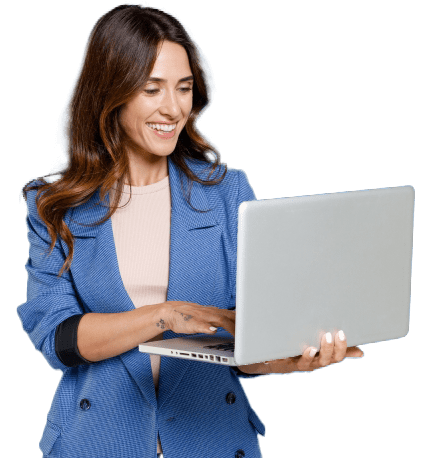 Refer a Patient
Have a client that needs help?
Contact your local outreach coordinator to refer a patient for treatment.
Greenhouse Treatment Center is an American Addiction Centers rehab facility based in Grand Prairie, Texas. American Addiction Centers (AAC) is a nationwide network of treatment centers dedicated to the treatment of addiction and co-occurring mental health disorders.
We know that you only want the best for your clients, and we understand. You can trust in the high-quality care delivered here. There are many reasons that doctors, hospitals, and other care professionals have been entrusting their clients to Greenhouse and its sister American Addiction Centers facilities for more than 15 years.
We Provide a Whole-Person Approach
Greenhouse Treatment Center provides an individualized, whole-person approach to recovery. And as a provider of addiction and co-occurring mental health disorders, we provide the comprehensive treatment patients need to get sober and stay that way.
We provide a full continuum of care that address the full spectrum of our patients' needs, with treatment options that include:
Medical detox.
Inpatient/residential treatment.
Partial hospitalization (PHP).
Intensive outpatient (IOP).
Standard outpatient therapy.
Sober living.
Not only do we focus on co-occurring disorder care, but we also provide a suite of specialized tracks, including those designed for:
If you don't see the level of care or specialized program you're looking for at Greenhouse Treatment Center, you may find it amongst our sister facilities. Our nationwide network means we can offer more specialized tracks geared at serving the unique needs of our patients. We make it easy to compare treatment programs and offerings right on our website.
We are a Fully Accredited and Trusted Care Provider
Greenhouse Treatment Center is fully accredited by the Commission on Accreditation of Rehabilitation Facilities (CARF). We also have an A+ BBB rating, showing our commitment to providing a top-notch treatment experience for our patients.
Boasting a network average review score of 4.4/5, American Addiction Centers facilities have proven time and again that we are an industry leader in quality patient care that you and your clients can trust.
We Handle the Details so Your Client Can Focus on Recovery
We handle the nitty gritty details of getting patients into treatment. This includes everything from verifying insurance coverage to arranging flights to setting up a sober escort to the facility. Once you refer a client to us, we take it from there.
We Accept a Wide Range of Insurance Plans
We are in-network with multiple major health insurance providers and we make it easy for clients and referrers to verify insurance coverage either or by phone at .
If you'd like to refer a client/patient, please submit the form at the top of the page to contact one of our local business development representatives. We will be happy to discuss your client's needs, answer any questions you may have, and discuss the admissions process. We look forward to hearing from you.
Provider Resource: FAQs from Potential Patients
We often hear the following questions from patients and families considering treatment. These questions and answers may help you reassure potential patients and families unsure about taking the first step.
Will my insurance cover treatment?
Greenhouse Center is in-network with many major providers. AAC's admissions team can help you navigate insurance coverage when you call.
Will I be able to talk to my family and friends in treatment? What about visitors?
AAC facilities know the value of your personal support system and will work closely with you to determine who that is. Visitation, family sessions, and family education are unique to each facility. Staff will review policies with you once you select your facility.
What happens after I'm done with the program?
You'll work with your treatment team on an aftercare plan to develop a new way of life after you leave their program.
Aftercare planning begins on day one. Whether your next step is a sober living facility, outpatient care, and/or a return to your family environment, Greenhouse's team will help you ease into sober life according to your goals, budget, and unique situation.
Will I have to commit to treatment if I call to speak to an AAC facility?
No. The decision to enter addiction treatment is personal and one hundred percent yours to make. Conversations with AAC's admissions navigators are confidential, private, and do not require a commitment.
What happens after I make the decision to enter treatment?
Once you have made the commitment to go rehab, the AAC team will take it from there. The team will handle your transportation planning, insurance, and more—the team can even help you arrange medical leave from work, so you can focus 100% on your recovery.
Treatment starts the moment you arrive at the facility. You will meet with your care team, who will establish your individualized treatment plan.
What Makes Us Unique
Industry Accredited, Exceptional Care
We hold ourselves to the highest standards, and it's apparent in our A+ rating with the Better Business Bureau and the accreditations and memberships we hold.
We've Supported Thousands With Their Recovery
I had a great experience here at greenhouse, I want to thank all of the staff for keeping me on track and for teaching me different skills. A big thank you to the kitchen staff as well for keeping us well fed. I learned a lot about myself while being here and learned great coping mechanisms to keep me straight from here on out.
Thank you for your feedback.
American Addiction Centers (AAC) is committed to delivering original, truthful, accurate, unbiased, and medically current information. We strive to create content that is clear, concise, and easy to understand.
While we are unable to respond to your feedback directly, we'll use this information to improve our online help.