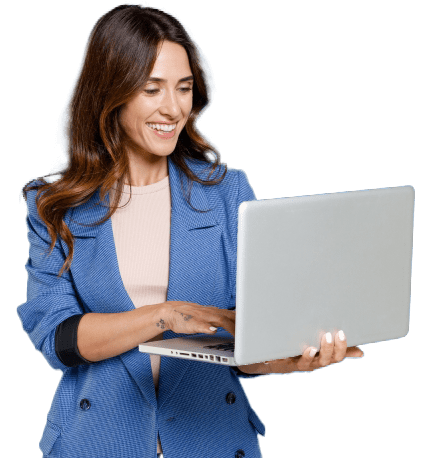 Alcohol & Drug Detox in TX
Take the first step toward recovery with detox in Dallas-Ft. Worth.
Learn more about the care & support available during detox or check your insurance coverage for addiction treatment benefits.

* These fields are required
Medical Detox for Drugs & Alcohol Dallas Metroplex
Our inpatient addiction treatment facility in the Dallas-Fort Worth area offers an upscale medical drug and alcohol detox program to help you take the first step in your recovery journey. Our facility is licensed as both a detox and residential addiction treatment center, so you can transition into rehab once your detox is complete.
What Is Medical Drug and Alcohol Detox?
Medical detox is a type of addiction treatment that can help someone as they attempt to stop using drugs and alcohol.1 When you are dependent on certain substances and try to quit or cut back, your body may experience withdrawal symptoms.
These symptoms can range from mildly uncomfortable to painful. Some substances, like alcohol, may even cause dangerous withdrawal symptoms like seizures. Because of the potential medical risks of detoxing from alcohol, opioids, and sedatives, supervised inpatient medical detox is often recommended over any attempt to stop cold turkey.
The goals of our detoxification program are to help you withdraw from drugs and alcohol as comfortably as possible under medical supervision and prepare for the next step in your treatment plan.
Upon admission to our Texas substance abuse treatment center, we encourage detox patients to start attending our groups and programs as soon as possible. These programs employ evidence-based addiction treatment therapies to help you change negative thought patterns and behaviors associated with substance abuse.
If you are not feeling well, you can take extra time to rest and join when you are ready. We want you to get the most out of your treatment experience.
What Happens After Drug Detox?
Drug or alcohol detox programs are just one step in the addiction treatment process. Once medical detox is complete, many people continue rehab by transitioning to another level of substance abuse treatment. This gives you more time to work on understanding your drug or alcohol addiction and learning healthier ways to cope with common triggers.
Other levels of addiction treatment include:
Inpatient rehab — During inpatient or residential addiction treatment, participants attend daily therapy groups and recovery activities. Staff provides 24/7 monitoring and support. The length of stay in inpatient rehab can range depending on your needs. Some people benefit from a weekend in rehab, while others require a month-long rehab program, in some cases, 60-90 day addiction treatment programs.
Outpatient rehab in Texas — During outpatient treatment, participants attend a certain number of group therapy sessions each week. The difference between inpatient and outpatient rehab is that outpatient gives someone the flexibility to live at home or in a sober living environment. Greenhouse offers patients the option of residing at out sober living residence in the Dallas-Fort Worth area. There are also different levels of outpatient treatment. Partial hospitalization programs provides 20 hours or more of treatment per week, while intensive outpatient rehab consists of at least 9 hours and standard outpatient entails 9 or fewer hours per week.2 
Sober living – After drug detox, its is common for a patient to enter into inpatient or outpatient treatment. However, what happens after that program is completed? At Greenhouse, we offer a sober living program, which allows patients to continue on in their recovery while living in a safe, sober environment with others who share similar recovery goals.
Addiction treatment is highly effective, but relapse is sometimes a part of the recovery process.3 A relapse does not mean treatment has failed. Instead, it's an opportunity to look at what worked and what didn't and make adjustments.
We believe that everyone can recover from addiction, but some people just need more time.
Our parent company, American Addictions Centers, offers a 90-day brand promise. If you experience a relapse after completing 90 consecutive days of treatment at one of our facilities, you may be able to return to us for an additional and complimentary 30 days.
What to Expect in Medical Detox: Average Daily Schedule
What to Expect in Drug and Alcohol Detox: Average Daily Schedule
A Typical Day at Greenhouse*
9:00 am
Visits with provider and doctor
10:00 am
Morning community groups
3:00 pm
Individual study time
Health Insurance Coverage for Medical Detox in Texas
Does Health Insurance Cover Medical Detox in Texas?
Yes, most health insurance companies provide insurance coverage for addiction rehab. In fact, the Affordable Care Act requires insurance plans purchased through the Health Insurance Marketplace to cover substance use and mental health treatment.4 If you are seeking medical detox, there is a good chance your insurance may cover some or all of the costs.
At our Texas facility, we are in-network with several different insurance companies including:
In addition to medical detox, your insurance may cover other levels of care at our facility, such as inpatient or outpatient treatment. For more information on using health insurance to pay for addiction treatment, call us at or complete the quick and secure online form below.
How Much Does Drug & Alcohol Detox Cost Without Health Insurance?
In Dallas, Texas, the cost of drug and alcohol detox without insurance varies greatly, depending on duration, location, payment method, and other factors.
For those who lack insurance or sufficient coverage, Greenhouse Treatment Center offers many different ways to pay for rehab. These include credit and debit cards and other financing options. You may also be able to rely on family support to help cover the costs of rehab.
Don't let cost become a barrier to getting the help you need. At Greenhouse, we are committed to making addiction treatment as accessible and affordable as possible. Contact one of our admissions navigators at to learn more or fill out the form below.
Treatment is an investment in your future. Taking the first step can be the beginning of a better life.
Quality, Evidence-Based Addiction Treatment
At Greenhouse, our customized addiction treatment plans are designed to support your recovery from the moment you walk through our doors, as you progress along the way, and long after you leave us.
Admissions

Getting admitted to one of our quality programs is simple and easy. Our admissions navigators are available 24/7 to answer questions and review your options. Call us at today.

Medical Detox

Often the first step in an addiction treatment program, medical detox can jumpstart a person's recovery and help them prepare for more comprehensive rehab.

Residential Rehab

For those who have already completed detox, our residential or inpatient programs offer addiction care at the highest level.

Outpatient & Sober Living

Our outpatient programs range in intensity and can serve as an entry point into treatment or extension of treatment started in another form rehab. Our sober living residence also provides a safe and sober living space for alumni newly in recovery.