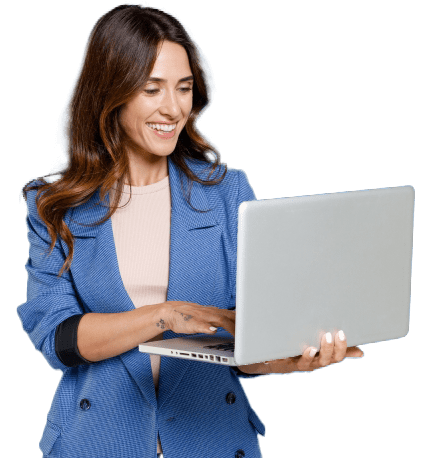 Christian Drug & Alcohol Rehab Program
Physical, mental and spiritual support for Addiction Treatment
Our faith-based rehab and addiction treatment program near Dallas is designed with the Christian in mind. Learn more or check your insurance benefits for coverage of addiction treatment services.

Faith-Based Addiction Treatment Program
Religion is central to many people's lives, but all too often it is missing in addiction treatment, a time in which people may be most at need of a reconnection to their spirituality. That is why our Dallas-Fort Worth metro area rehab facility offers a religion-based addiction recovery program specific to the Christian community.
Faith-Based Addiction Recovery
Faith-Based Addiction Recovery
In our inpatient and outpatient rehab programs near Dallas, you'll have a chance to get the highest-quality addiction treatment combined with a carefully crafted Christ-centered program.
We have developed a comprehensive faith-based addiction recovery curriculum that offers evidenced-based substance abuse treatment that is also consistent with Biblical principles. The program will include a special focus on these topics via individual and group christian drug counseling, educational classes, and group fellowship activities. Outings to church services in the Dallas-Fort Worth metro area are tailored to each patient.
Program Director
Selected to head the program is Joshua Reed, BAAS, LCDC, PRC.
Mr. Reed serves as a therapist at Greenhouse Treatment Center near Dallas, TX. He received his B.A.A.S from The University of North Texas in 2015 and became a Licensed Chemical Dependency Counselor in 2017. Mr. Reed served at other residential treatment centers before arriving at Greenhouse and has been in the recovery field for more than 5 years. Mr. Reed has experience at other Christ-Centered treatment programs where he facilitated the teaching of Biblical principles and performed Biblical counseling. He is excited to bring that expertise to clients at Greenhouse Treatment Center.
Beyond the 12 Steps of Recovery
While 12-Step recovery is a spiritual program, many people want even more of an integration of their religious beliefs into their personal recovery journey. Our faith-based addiction treatment program near Dallas, TX will provide practical and effective tools to do just that. Our curriculum will include various topics to serve your recovery.
The Struggle of Sin

Looking at addiction in the context of sin to gain a better understanding of the problem. (Step 1)

The Grace of God

We'll use scripture to gain a better understanding of God's grace and discuss how it can free us from our addiction. (Step 2)

Empowerment of Faith

Faith can be a mysterious subject. Using scripture, we will discuss what faith is and, more importantly, how it works in our lives. (Step 3)

The Importance of Honesty

The first step in recovery is that one must be honest with themselves. We will look at the denial of addiction and cognitive distortions in light of Biblical teaching. (Steps 4-8)

Prayer and Meditation

Prayer and meditation is essential to spirituality. We will discuss the importance of prayer and mediation and how to make it a priority in our recovery. (Step 11)
Your New Life Starts Now