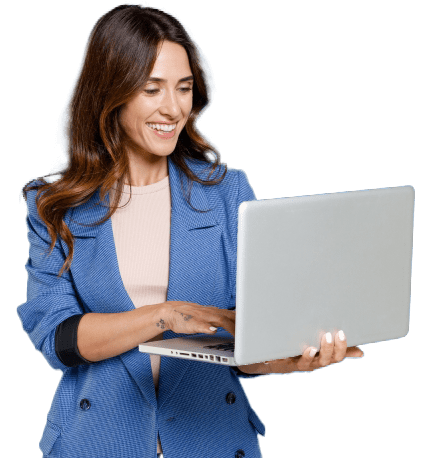 Inpatient Rehab for Alcoholism & Drug Abuse in Texas
Grand Prairie Inpatient Addiction Treatment
Learn about residential addiction services available at Greenhouse or check your insurance benefits for coverage of addiction treatment services.
* These fields are required
About Inpatient Addiction Treatment
The luxury spa-like environment at Greenhouse Treatment Center is ideal for optimal healing. Conveniently located just outside of Arlington, between Dallas and Fort Worth, TX, the addiction treatment program at Greenhouse is tailored to your individual needs.
What Is Residential Treatment Like?
What Is Residential Addiction Treatment Like?
or residential treatment involves staying at a rehab facility 24/7 while undergoing treatment.1 The inpatient addiction treatment program at Greenhouse Treatment Center is designed to keep you as comfortable as possible while participating in the program.
If you've developed a physical dependence on substances, you'll likely begin addiction treatment with medical detox. When you start this phase of treatment, medical staff performs an evaluation to determine how best to stabilize and keep you at ease during acute withdrawal. Medication may be safely administered to help manage your symptoms.2
While detox is important for many, continued treatment is necessary for most people to achieve long-term sobriety.2, 3 During inpatient rehab treatment, you'll:3,4
Learn how to replace unhealthy thought and behavioral patterns.
Develop skills to recognize and avoid situations that might lead you to use drugs or alcohol.
Participate in a combination of evidence-based therapies and psychoeducation.
At our inpatient rehab facility near Dallas, Texas, you'll also be able to take advantage of many luxurious features and amenities in your free time, such as:
Nutritionally balanced meals.
A fitness center.
A pool and hot tub.
How Long Is Residential Addiction Treatment?
Inpatient treatment is just one portion of a full addiction treatment program at our Dallas rehab facility. The length of stay for an inpatient program may vary according to each individual's needs and preferences. Some patients prefer just a short-term rehab stay, while others may prefer to be in rehab for a month or longer. Some of the most common lengths of addiction treatment include at our Dallas rehab facility:
Research shows that most people need at least 90 days in addiction treatment to stop, or at least significantly reduce, their substance use.3 Because of this, many people start with residential rehab and "step down" into other types of addiction treatment care (e.g., outpatient, intensive outpatient, or partial hospitalization) before transitioning out of rehab.
What Happens After Inpatient Addiction Treatment?
After inpatient addiction treatment at our residential rehab facility near Dallas, you may supplement your stay in rehab with outpatient drug and alcohol rehab or by entering into rehab aftercare programs. Continuing care programs may include:5, 6
Our inpatient rehab facility hosts weekly peer support meetings and seasonal sober events in and around the Dallas/Fort Worth metro area. As a Greenhouse alumnus, you'll also have access to the Alumni App, which enables you to:
Monitor your recovery progress and track milestones.
Stay connected to others in recovery in the Dallas/Fort Worth area.
Maintain a gratitude journal.
Access helpful recovery-related content.
What to Expect in Residential Treatment at Greenhouse
What to Expect in Residential Treatment at Greenhouse
A Typical Day*
6:30 am
Breakfast, homework, and personal time
7:45 am
Gym, sauna, or yoga/meditation
9:00 am
Community and relapse prevention
10:40 am
Dialectical behavioral therapy (DBT)
1:30 pm
Process group therapy
5:00 pm
Dinner, gym/sauna, and pool time
7:00 pm
Alcoholics Anonymous (AA) and Narcotics Anonymous (NA)
10:00 pm
Wind down (homework, reading, meditation)
Does Health Insurance Cover Residential Addiction Treatment in Texas?
Does Health Insurance Cover Residential Treatment in Texas?
Yes. Federal laws mandate that most health insurance companies provide insurance coverage for addiction treatment in the state of Texas.7 Additionally, this coverage must be equitable to the coverage provided by the same plan for medical and surgical treatments.8
The out-of-pocket costs for inpatient addiction treatment when using health insurance will vary depending on the facility and whether it is within the insurer's network, as well as the details of the specific insurance policy.
Admissions navigators are standing by at to give you detailed information regarding your coverage at Greenhouse in the Dallas – Ft. Worth metro area. Conversations with admissions navigators are completely confidential. You'll need:
Your personal information.
The name of your insurance company.
Your policy number.
Additionally, you can verify your coverage by submitting this quick and confidential . Within minutes, you'll receive an email with information on your coverage. Greenhouse Treatment Center is in-network with many major insurers in the Dallas/Fort Worth metro area, including:
If you don't have insurance, aren't covered for rehab in the Dallas/Fort Worth metro area, or addiction treatment is still too expensive despite coverage, Greenhouse offers several ways to pay for rehab that make costs more manageable.
Greenhouse Treatment Center can help you turn your life around. Please reach out to us at to start addiction treatment as soon as possible.
Why Choose Greenhouse Treatment Center for Inpatient Rehab?
Why Choose Greenhouse Treatment Center for Residential Treatment?
Our premier inpatient rehab facility has a team of licensed therapists who provide the best care using proven treatment methods along with in-depth knowledge of addiction and co-occurring disorders.
We provide all levels of addiction treatment to meet you at every stage of your recovery journey. Our integrated continuum of care offers:
Detoxification.
Residential treatment.
Partial hospitalization.
Intensive outpatient programming.
Luxury sober living accommodations.
Advantages of Choosing an American Addiction Centers (AAC) Treatment Facility
As an American Addiction Centers facility, Greenhouse is part of the nation's largest rehab facility network. At AAC, we stand behind the power of our programs. If you're treated for 90 consecutive days or longer at Greenhouse (whether inpatient or outpatient rehab), you'll qualify for the American Addiction Centers 90-Day Brand Promise. This means you'll be eligible for a free additional 30 days in an AAC rehab facility should you suffer a relapse.
Your Path to Recovery at Greenhouse
When you're ready to get help, we're here to support you every step of the way. Our life-changing treatment offerings include a full continuum of care from detox to sober-living and beyond.
Start the Admissions Process

Our admissions navigators are available to help you find the right program, answer questions, and Contact us at to start your journey to recovery today.

Detox Safely

For many, the first step to recovery is medical detox. At Greenhouse Treatment Center, we offer 24/7 medical supervision, so you can detox safely and prepare for treatment.

Develop Recovery Skills in Inpatient Rehab

Once detox is complete, you'll begin evidence-based treatment to gain the skills needed to successfully live in recovery. Our experienced clinical staff has in-depth knowledge of addiction and mental illness, and our aftercare planning supports you beyond residential treatment.
Our Admissions Process
Blue Distinction Center Facility
Veteran Rehab Program
Thank you for your feedback.
American Addiction Centers (AAC) is committed to delivering original, truthful, accurate, unbiased, and medically current information. We strive to create content that is clear, concise, and easy to understand.
While we are unable to respond to your feedback directly, we'll use this information to improve our online help.