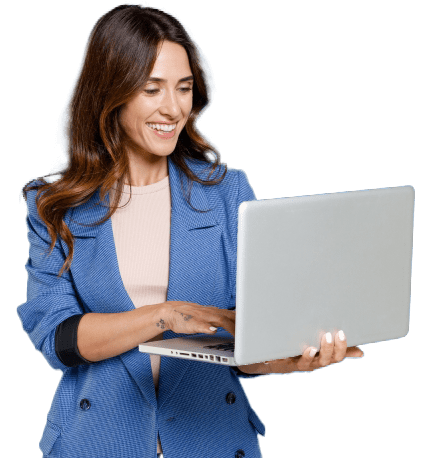 Drug & Alcohol Rehab for Healthcare Workers
Special Program Rehab in Texas
Learn about our special rehab programming for healthcare professions aimed at reentering the workforce or check your insurance benefits for coverage of addiction treatment services.

Healthcare Worker Rehab Program Overview
Addiction recovery for licensed professionals comes with a unique set of challenges. At our rehab facility near Dallas, TX, we offer designated treatment for healthcare workers in our Licensed Professionals Addiction Treatment Program
Who We Treat
Our rehab program for healthcare workers welcomes those working in a licensed professional role to our Dallas addiction treatment facility, including (but not limited to):
Doctors
Pharmacists
Dentists
Physician's assistants
Nurse practitioners
Nurses
Lawyers
Our Approach
Greenhouse Treatment Center's Licensed Professionals Treatment Program offers specially designed treatment for substance use and co-occurring disorders with a team who has over 35 years of experience in working with these professionals. The expert staff at our rehab facility near Dallas understands the unique recovery challenges of this population and strives to provide the highest quality addiction treatment. These challenges include:
High stress work environments
Caregiver stress and burnout
High professional expectations
Shame and stigma
Unclear boundaries
Access to pharmaceuticals
High exposure to trauma or trauma-related incidents
Licensing concerns
Fears about the ability to continue in the profession
Intake Process
When arrive at our rehab center near Dallas for the Licensed Professionals Treatment Program, you'll receive a comprehensive, individualized assessment that looks at your medical and substance use history and mental health/co-occurring disorders to determine your treatment needs. The assessment may also include:
Lab studies with comprehensive toxicology screenings
Neuropsychiatric testing when appropriate
Pharmacogenetic testing (available upon request).
Lead Therapist
Maria Esther Ontiveros-Flores, Lead Primary Therapist
A former general nurse who transitioned to the field of psychology, Mrs. Ontiveros joined the mental health and substance abuse field in 1987 as a licensed professional in addiction and counseling. Ontiveros became a professional speaker at nationwide conferences for Spanish-speaking AA members.  Her passion for reaching out to others is inspired by her own family history of alcoholism.  Mrs. Ontiveros is certified in DBT, CCTP, and EMDR. She is also a formal member of Milton Erickson Institute and licensed as an auricular acupuncturist for addiction treatment.
The treatment team at our Dallas addiction treatment facility also includes doctors, nurses, master's degree-level and licensed mental health professionals, advanced practice registered nurses (APRNs), and case managers. All staff members work as integrated treatment team to meet you where you are and best serve your treatment needs.
Why Choose Us?
Addiction can take so much from you, but there is hope. Greenhouse Treatment Center's individualized treatment approach is aimed at helping you recover from your substance use disorder and reintegrate back into your work environment fully sober and healthy.
While in our program, you'll be assigned a specific therapist who will be your main support as you work to face the challenges you'll need to overcome to get back to doing what you love.
Our treatment services address addiction from many angles and include:
Individual and group therapy focused on the licensed professional's needs.
Co-occurring disorder/mental health groups.
Wellness-focused treatments including bio-sound therapy, pain management, yoga, nutritional assessments, and more.
Stress management training.
Trauma groups.
Grief and loss groups.
Emotional regulation behavior group.
Relapse prevention groups.
Relapse prevention acupuncture group.
Goals and intervention groups.
Full Spectrum of Addiction Treatment
Greenhouse Treatment Center provides dedicated treatment at all levels of care to ensure that you can access the right services near you. Our full continuum of rehab care allows you to step down to less intensive programs as you meet treatment goals (or conversely step up to more intensive forms if you need extra support).
Medical Detoxification

Safe treatment for substance dependence under the 24/7 supervision of medical professionals.

Inpatient Rehabilitation

Perfect for those who need medical oversight while getting care for their addictions.

Residential Treatment

Structure and stability lays the foundation for recovery.

Partial Hospitalization Program

The intensive treatment hours of residential rehab combined with the freedom to live at home.

Intensive Outpatient Program

A step-down from partial hospitalization with a slightly less intensive treatment schedule.

Standard Outpatient Treatment

The least intensive option, outpatient therapy provides a minimum amount of treatment hours per week.
Our Upscale Environment